Incredible Beer Brined Smoked Chicken
There are a lot of ways to smoke chicken out there, but once you get done with this you might never make smoked chicken another way it is that good.
Are you ready to get started?
Let's Go!
Delicious Beer Brined Smoked Barbecue Chicken
Prep Time: 20 minutes
Cook Time: 1 hour
Smoker Temp: 275°F
Meat Finish Temp: 165°F
Recommended Wood: Pecan
1-2 Chickens (cut into pieces)
Beer brine (recipe below)
Jeff's original rub recipe (purchase recipes here)
Beer barbecue sauce/glaze (recipe below)
Add 1 cup of coarse kosher salt to 1/2 gallon of cold water..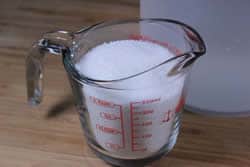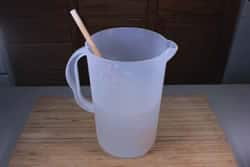 Stir in the salt until it dissolves and the water becomes clear.
Add ¼ cup of Jeff's rub and 4 bottles of beer (12 oz)
Stir to combine. It may get a little foamy..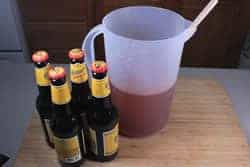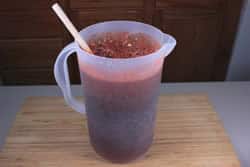 The brine is ready to use
Rinse chicken pieces under cold water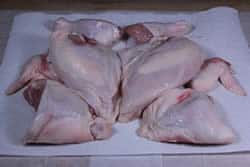 Place chicken into a plastic or glass container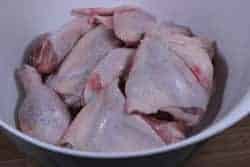 Pour the brine over the chicken to cover.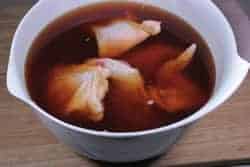 Add some ice on top to make sure it is nice and cold and place the bowl in the fridge for about 4 hours.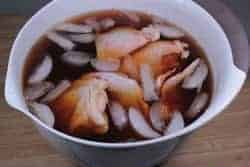 When the brining is finished, rinse the chicken really good to remove any extra salt residue from the surface.
Place the chicken pieces into a large ziptop bag and pour ¼ cup of Jeff's rub into the bag.
Zip the bag closed and roll or massage the bag to coat all of the chicken with the rub.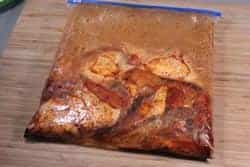 Once the chicken is well coated, place the chicken pieces onto a Bradley rack or pan. It is now ready to cook in the smoker.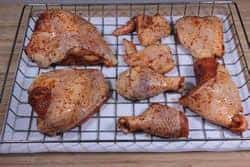 Set up your smoker for cooking at 275°F if possible.  If your smoker will not heat to that temperature, then normal smoking temperatures (225-240°F) will work fine.
Use indirect heat (most smokers are designed for this by default).
Once the smoker is ready, place the chicken on the smoker grate and let it smoke cook until it reaches 165°F  in the the thickest part of each piece. This should take about 1 hour but watch the temperature carefully as the times will vary from smoker to smoker and depending on how often you open the lid, how cold the chicken entered the smoker and even weather.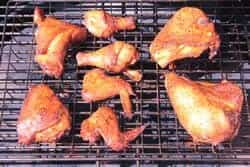 About 15 minutes before the chicken is finished, brush on the beer barbecue glaze (recipe below)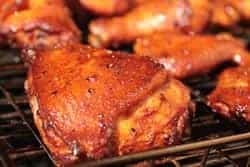 Beer Barbecue Glaze
2 TBS barbecue sauce (your choice)
1/4 cup beer
Stir well to combine. You can make it more thick or thin by changing the ratio of sauce to beer.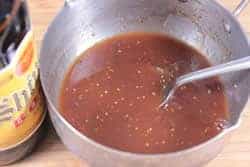 Check each piece using a quick reading thermometer such as a Thermapen to make sure a safe temperature of 165°F has been obtained.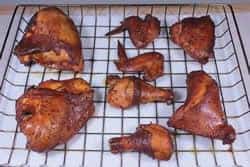 Now that you are done its time to sit back, pour a cold one and start enjoying these one-of-a kind smoked treats!  Good luck and enjoy!